Overview of MirrorTrip
MirrorTrip is a car rental website that saves money for travellers who want to rent a car for one way travel. By securely connecting travellers with others that have similar travel plans, between cities or across borders, one-way car rentals can be turned into round trips. In this way, both parties can potentially save hundreds of dollars by not having to pay car drop-off fees.
MirrorTrip's assets include a travel itinerary search algorithm, integrated car rental industry booking system, secure payment gateways and end-to-end insurance supported by a easy to use user interface.
---
Why is MirrorTrip newsworthy
MirrorTrip is a world first, this is evidenced by MirrorTrip's Global PCT patent giving MirrorTrip exclusive rights to their solution.
Based on the success of our pilot in Western Canada, MirrorTrip is expanding to dozens of cities in the USA and Canada in partnership with our preferred supplier Hertz.
MirrorTrip creates newsworthy savings, drop-off fees can range from a few hundred dollars to over a thousand in some cases. For example, all major rental car providers charge at least a $600 drop off fee for a short 4 hour trip from Vancouver BC, to Kelowna, BC.
Our launch is a timely disruption of the one-way inter-city travel industry in Western Canada with Greyhound recently announcing their departure. The gaps left by Greyhound are being filled by pop-up bus services, and risky carpool ridesharing solutions that exploit the legal grey area between personal carpooling and commercial activity (but leave all the risk up to the end user)
MirrorTrip is a safer solution to carpool ridesharing, even big players like Didi have struggled with this
---
Technology
MirrorTrip is different from many existing disruptive innovations. While MirrorTrip has the potential to radically change, and expand, the current market for one way car rentals and creating savings for the consumer, it also promises to potentially increase the total number of people renting cars without changing the existing rules and regulations. MirrorTrip is anticipated to be a benefit to the existing car rental ecosystem, the businesses and employees. It is a win-win.
MirrorTrip's patented business process provides an end to end solution for drivers looking for a new alternative to regular rentals. The MirrorTrip platform allows users to register their planned trip, and instantly search for matches among other existing users' trips. Once a match is made the two parties involved approve the agreement and make the final arrangements. Communication is fast and easy, by email, or through a MirrorTrip in-app notification. They can reserve the car from one the top car rental companies through an API integrated in the MirrorTrip website. Payment and insurance purchase are also done through MirrorTrip, where each driver will be charged their portion of the cost. The MirrorTrip mobile app ensures that coordination, communication and transferring of rental responsibilities goes off without a hitch. As an additional safeguard MirrorTrip's online and phone support is available at all times to ensure that the journey is as smooth as possible.
---
Potential for collaborations and partnerships
Car sharing companies traditionally get a lot of interest from both investors and partners. Rental cars account for up to 15% of total sales for many major car companies. As a result we have seen major industry players such as Audi (invested in Silver Car), BMW (invest in Skurt), and GM (launched Maven) invest in the rental car industry. Tech giants like Google supported Uber because the data generated allows Google to target most relevant ads to its consumers. There are multiple examples of collaborations or partnerships between the hospitality industry and the car share industry.
---
Our Mission
Empower our customers to collaborate, creating new opportunities and savings within the travel marketplace
Empower millions of travellers to collaborate so that they can see more and do more
Save dough by getting a stranger to drive your rental back to the shop
---
Services offered
One-way car rental search
One-way car rental booking
Car rental insurance
Secure payment services
Social collaboration services for trip planning
---
About the Founders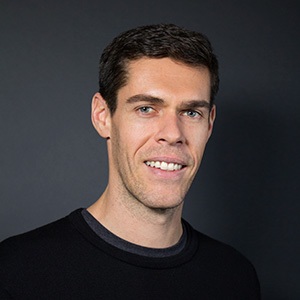 Reece Griffin the founder of MirrorTrip graduated from the University of Otago in New Zealand with a BCom majoring in Economics and Management, as well as a BSc majoring in Computer Science. Shortly after Reece moved to Vancouver, Canada to reunite with his wife. While based in Vancouver, Reece was involved one of Canada's largest health care information system deployments as an analyst for Providence Healthcare. The 15 million dollar software project replaced the central admission, discharge and transfer system in 7 of Vancouver's hospitals with a parallel development approach and a big bang go-live. Shortly after this, Reece moved into the private sector, where he assumed the role of Technical Director for TBA Digital - managing a diverse team of software professionals and client relationships for companies such as GE, Abbott Pharmaceuticals, and Target.
---
Press Release
Headline
A new startup focused on eliminating one-way car rental fees has just taken to the road...

Body
The Vancouver, BC based company announced the launch of their new solution to the long lived one-way car rental fee problem – 14th January 2019.
The patented MirrorTrip concept is the brainchild of Reece Griffin. In 2016 Reece was on a road trip across Europe. A pick up from Barcelona Spain and drop off to Paris France cost him a drop off fee of 850 Euros! Reece started looking for alternatives and did not find any - and noticed in online discussion groups that lots of people had the same problem. When he returned Stateside he convinced his creative agency colleagues about the need for a service that lets people collaborate to create round trips from two one way trips and that's how MirrorTrip was born.
MirrorTrip is a new technology that adds a ride-sharing component to the one-way rental car business - by turning two one-way trips into one round trip. This will eliminate the drop off fees, help rental car companies better manage their car supply chain and potentially increase the total number of car rentals. It fits within the current rental car ecosystem without requiring any changes to how the companies currently operate. It is an exciting addition to the rental car business that uses technology and social media to save riders hundreds of dollars per trip while growing the rental car market! It also has multiple safety features incorporated into the business that help ensures riders can expect a safe and pleasant rental experience.
"Currently there isn't a solution to this problem. Because of that - people are trying to solve it themselves in an ad hoc manner; by reaching out to strangers that they've found on travel blogs or on Craigslist. Becaue our team have all experienced this problem before & come from a software background - we have been able to craft a solution that is safer, easier, and cheaper than the current alternatives."... Said MirrorTrip founder, Reece Griffin.
The launch adds to a growing wave of entrants into the 'ride sharing' economy. While MirrorTrip can be more correctly classified as a 'ride switching' service, it joins the ranks of other ride sharing, ride hailing, and car sharing services that are making a splash. Its big business too! The industry in general has seen a surge of investment capital flowing in from tech giants such as Google, as well as car manufacturers including Mercedes, GM, and BMW. This should come as no surprise, as fleet purchases from car rental companies accounts for approximately 15% of all auto sales.
"Ultimately, I think the big winners here are the consumers. However we've spoken to a lot of rental car companies & listened to their concerns regarding fleet management – so we see lots of potential on their side of the equation too; especially when you consider the fact that this service promotes a service of theirs that is often avoided altogether."... Said MirrorTrip founder, Reece Griffin.
People looking to save money on one-way car rentals can do so today by visiting the MirrorTrip website, or by installing the free app available on iOS or Android.
*Safe Harbour Statement: This press release contains certain "forward-looking statements," that involve a number of risks and uncertainties. There can be no assurance that such statements will prove to be accurate and the actual results and future events may differ materially from current expectations. The company undertakes no obligation to publicly update or revise any forward-looking statements, whether as a result of new information, future events or otherwise.
---
Digital Collateral
Logos
Screenshots
Download Screenshots
Promotional Video
YouTube
|
Download
YouTube Embed Code
<iframe width="560" height="315" src="https://www.youtube.com/embed/xIX720Nk6cs" frameborder="0" allowfullscreen></iframe>
Back to the top