Vancouver to Banff Travel Guide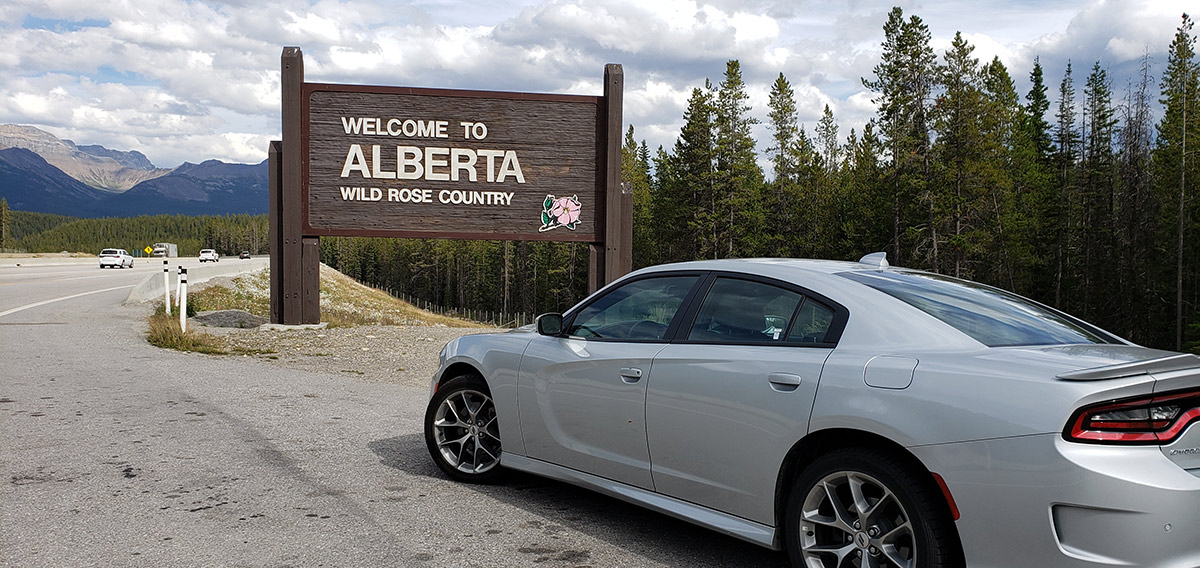 So you're thinking of travelling from Vancouver to Banff? Well you've come to the right place! The trip is well worth it, with beautiful scenery in Vancouver, Banff, and almost everywhere in between. Let me try and guess what you're thinking.. Planes, trains & automobiles - which one should I choose? Ok, well let's take a look at the options available to those planning to travel from Vancouver to Banff.
Vancouver to Banff Drive
Let's start with automobiles & work our way back. First you need to ask yourself: is the drive from vancouver to calgary spectacular? Yes it is! OK, so we might be a little biased given that we specialize in affordable inter-city car rentals, and Vancouver to Banff is one of our main routes. But why don't we be diplomatic about this and weigh up the pros and cons of driving from Vancouver to Banff compared to other modes of transportation.
| Pros | Cons |
| --- | --- |
| Maximize scenery | Takes longer than flying (if you're in a hurry) |
| Cheaper than everything else* (even the bus!) | |
| Lots of room for luggage | |
| Pick your own stops and your route | |
| Safest from a pandemic exposure perspective (MirrorTrip cars are sanitized between use) | |
*Assuming you're using MirrorTrip which has no drop-off fees, otherwise inter-city car rentals can be more expensive than flying. The typical drop-off fee charged by traditional car rental agencies for this route is normally around $500 CAD on top of the regular rental rate. MirrorTrip on the other hand is just $50 CAD per day for the whole car, not per person!
Sold? Ok - just start your search at www.mirrortrip.com. MirrorTrip is a unique solution to inter-city car rentals that matches you with other drivers who will later drive the car back to its home city once you've finished with it. This saves you and the other driver a ton of money. It works best though if you plan a little in advance. More than 7 days before you plan to leave is best.
Not for you? OK read on!
Vancouver to Banff Flight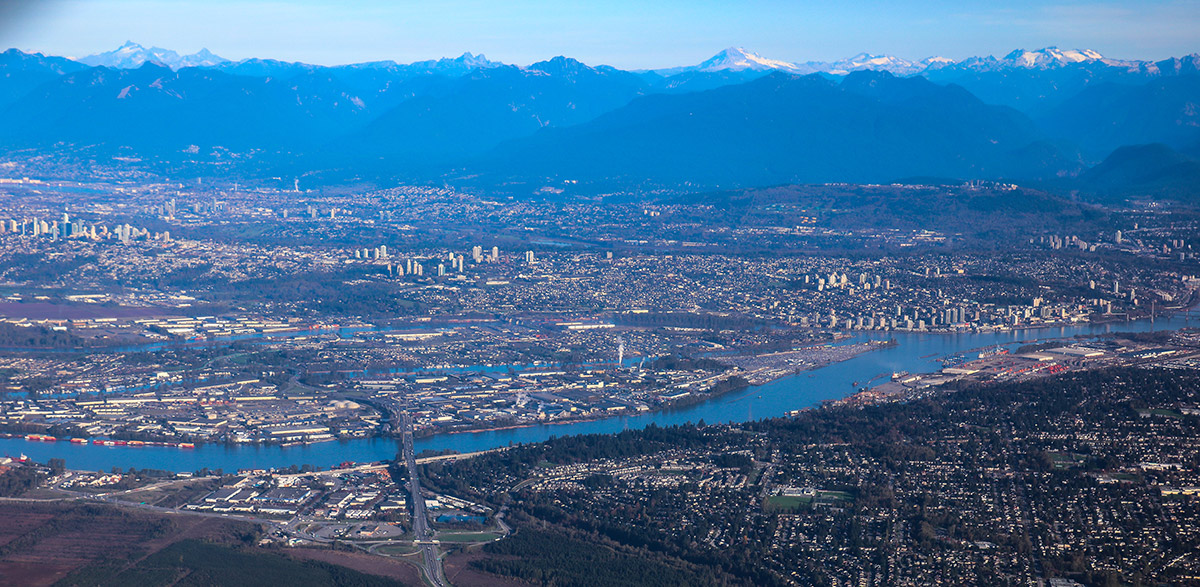 Well, we tried our best to reel you in - it's ok; driving isn't for everyone; there's also a regular flight service between Vancouver and Calgary. Calgary being the main hub near Banff - it's only a 1 hour drive across the plains. The main providers are Air Canada, and WestJet who fly the route every day. According to faredetective.com flights ranged from $90 to $500 in the past 6 months - and from my experience that sounds about right.
| Pros | Cons |
| --- | --- |
| Fastest (80 minutes!) | Not much luggage allowance (especially on discount carriers) |
| Cheaper than the train, (sometimes cheaper than the bus!) | A little risky at the moment from a pandemic perspective |
| | Can't pick your own stops or see much scenery (esp if it's cloudy or you're in an aisle seat!) |
| | More expensive than MirrorTrip, especially if there are others travelling with you |
Sold? Ok - just head on over to Air Canada or West Jet and plug in your details. You know the drill!
Vancouver to Banff on the Train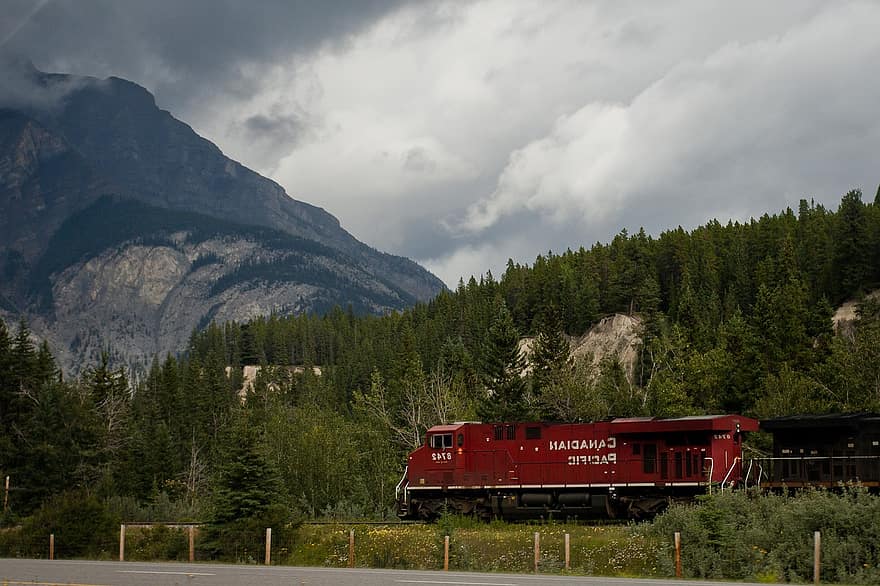 The train is another great way to get from Vancouver to Banff. Particularly in this case, the Rocky Mountaineer is a well established service that specializes in the Vancouver to Banff route. The train has some beautiful touches such as carriages with panoramic viewing and overall can be considered a premium experience. It has the premium price tag to match too! The cost of the Vancouver to Banff journey ranges from $3,500 CAD to $10,500 per person (or 210 separate MirrorTrips if you want to think of it that way) depending on the route and and level of service you prefer.
| Pros | Cons |
| --- | --- |
| Great Scenery | Expensive |
| Good luggage allowance | A little risky from a pandemic perspective |
| | Can't pick your own stops or route |
The train is much slower than anything else (quickest is 7 days) but I'm not going to list that as a pro or a con; speed isn't really the point of the Rocky Mountaineer.
Sold? Great - the Rocky Mountaineer manages bookings right on their website.
Vancouver to Banff on the Bus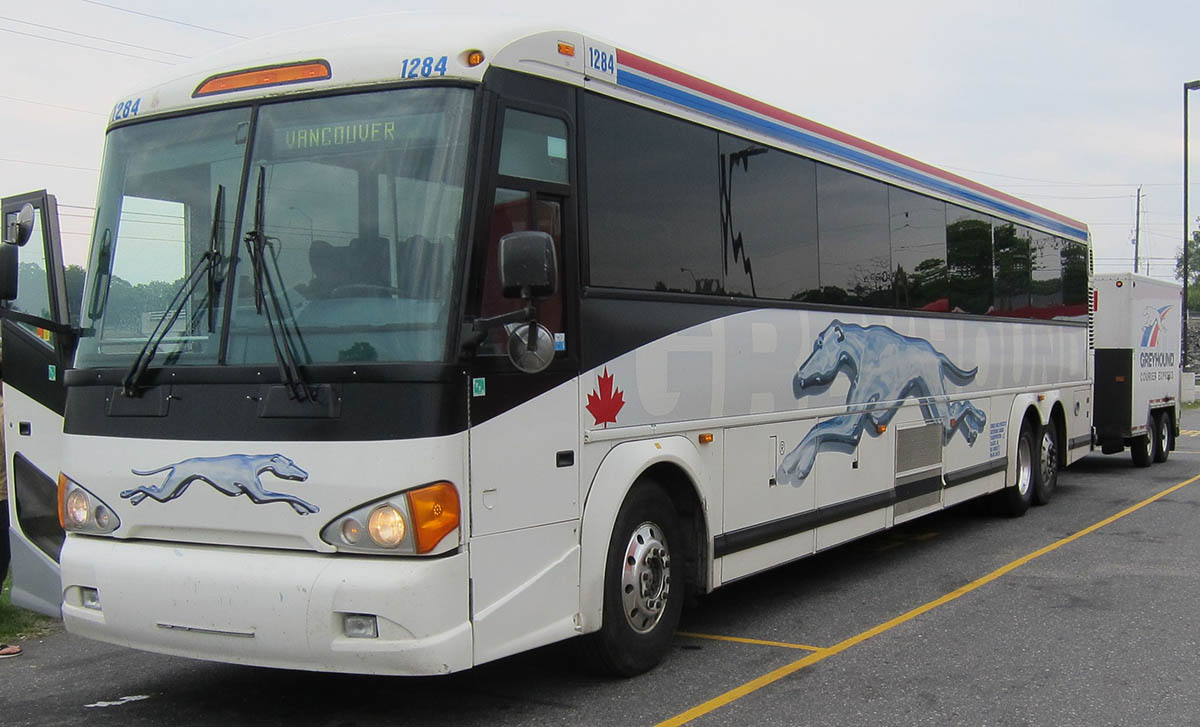 Last but not least, we have the bus (after all, the back of the bus is where the cool kids sit). Bus services have had a bit of a tough time in the last few years in Western Canada with the recent withdrawal of Greyhound, and the subsequent shuffling to fill the gaps. Either way, the bus definitely has its place, particularly if you prefer not to drive, or have problems flying.
| Pros | Cons |
| --- | --- |
| Great for those who prefer not to drive and have problems flying | A little costly, sometimes flying is cheaper, MirrorTrip is normally cheaper especially if you're travelling with others |
| | Restricted luggage allowance |
| | Slow (not in an eclectic train sort of way) |
| | A little risky from a pandemic perspective |
| | Can't pick your own stops or route |
Sold? Currently the only company offering Vancouver to Banff is Rider Express