Changing Travel Trends During the Pandemic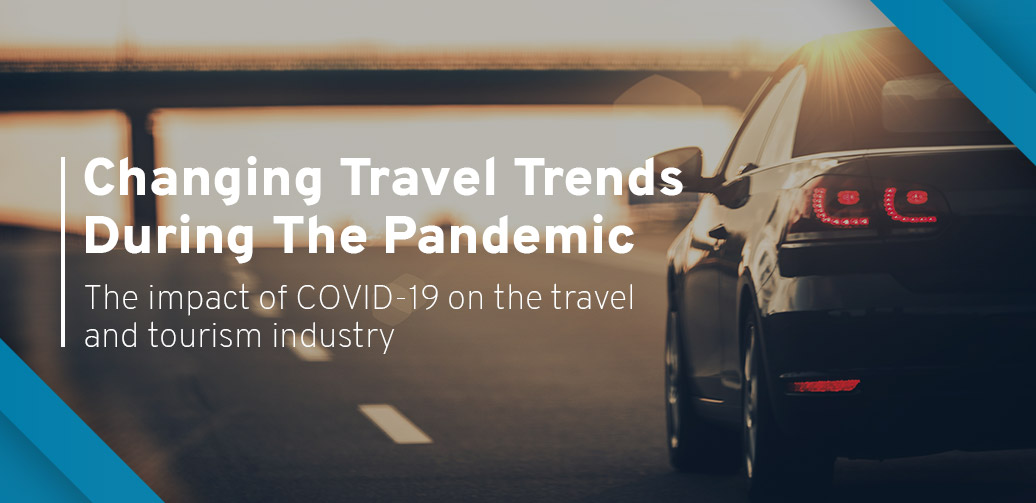 COVID-19 has really shaken up the travel and tourism industry world wide. Now that the reality of pandemic life has become the new normal, how is this affecting the travel habits of others? How can we make travel safer for individuals and communities? Let's take a look.
The first and most obvious industry to take a hit was the airline industry. For a short while airlines reduced capacity, flying planes only half full in order to reduce exposure, however shortly after this airlines were outranked by governments who quickly closed off their borders. This isn't really all that surprising… Air travel is by nature high exposure as the business model relies heavily on numbers and density. Unfortunately, there's not a whole lot we can do about this in the near future, although some are suggesting that automation (e.g. customs, check in etc… might be able to help here). Sadly IATA the governing body of world wide air travel is suggesting the hit could be as much as $252 billion globally to the airline industry.
OK, so what about domestic travel? Cities are facing their fair share of challenges, especially given their high dependence on public transport. But with people avoiding public transport, how are private alternative transport options handling this? There are varied outcomes, for some at least. With rideshare for example, it's easy to assume that it would be susceptible to something like COVID-19. With the carpooling sub-service of the broader ridesharing umbrella, this is true; Uber and Lyft for example have both ceased their carpooling services for the immediate future. However interestingly, in states like New York for example, at least to begin with there was a noticeable shift in consumer travel habits migrating quickly from public transport & seeking ride hailing services to fill the gap as a lower exposure alternative for local travel.
As things unfold, ride hailing has slowed too, a recent study shows driver concern supporting the more tangible fact that the number of rides are currently down 74%. This isn't isolated to ridesharing either. Micro mobility services are clearly feeling the effects too. Lime and Bird have pulled their scooter fleets in many markets, and unfortunately have also announced significant layoffs.
Then there are inter-city busses. Similar to airlines, busses also rely on density for their business model to work. The near term outlook unfortunately is also similar to airlines, with companies like Ebus halting their services in Western Canada.
OK, that's enough doom and gloom I think (needless to say we've had enough already!). Let's take a look at what's being done to solve some of these problems; because there are lots of innovators in the transport space.
For inter-city travel, people are still avoiding airline travel & busses (that's if they're even in service, most aren't). Of course there are companies like MirrorTrip that will let you affordably rent cars for one-way travel without having to pay the expensive one-way drop-off fees normally charged by rental companies. MirrorTrip's innovative new 'ride switching' approach to one-way car rental matches you with people driving in the opposite direction, so that the car is returned to its original location. The affordability of it all makes it a great alternative to travelling by bus or carpooling.
From a COVID safety perspective - MirrorTrip is operating in partnership with Hertz, who've announced that they're sanitizing vehicles between every use. This presents a great low exposure alternative to bus, carpooling, and short distance flights. Currently MirrorTrip is only in operation in Western Canada. However we've also launched a new tool called Price Lab to help you find the best one-way car rental deals in all North American cities. For Price Lab though, we'd still recommend that you call ahead to the rental company to verify their sanitization practices; while we can vouch for Hertz, we've not looked into all of their competitors.
Another great example of pandemic travel innovation is a company called Wheels. Wheels recently deployed new e-bikes with self cleaning handlebars & brake levers; utilizing an interesting new technology that oxidises the surface more effectively than bleach.
All and all, it's a bit of a mixed bag at the moment... Yes, things are changing quickly in the travel industry and there are plenty of negatives to focus on at the moment (if you want to). However you can always count on the collective human desire for success in order to keep opening new doors.