One-way Car Rental Price Lab 2020 Q1 analysis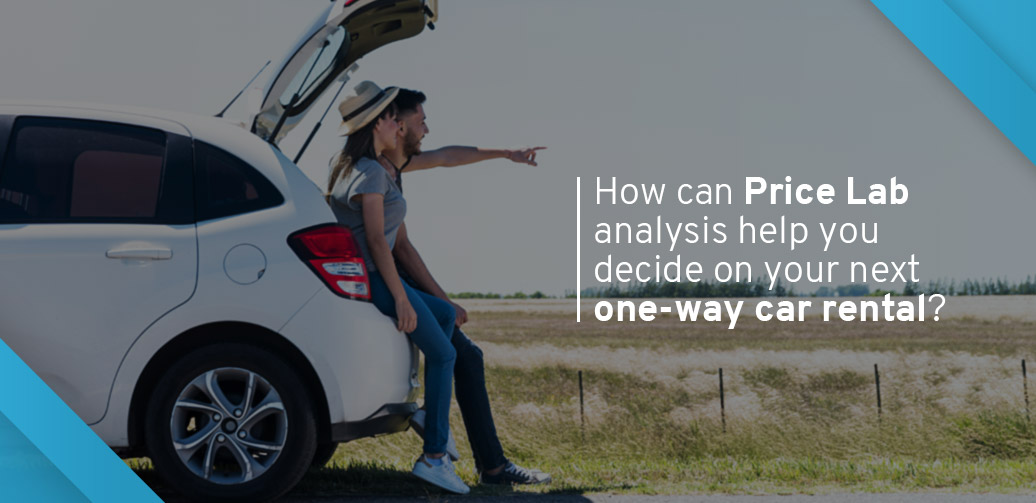 Earlier this year we launched our One-way Car Rental Price Lab. The concept is simple enough: MirrorTrip helps you find cheap one-way car rentals by matching you with people driving in the opposite direction. However MirrorTrip is currently in Western Canada, so what about one-way car rental deals in the rest of Canada and the United States? Well, that's where the Price Lab comes in...
Price Lab is our free tool that automatically searches all major car rental companies for the best one-way car rentals (e.g. a Hertz one-way rental, or an avis one-way rental) to find you the best one-way car rental deals. Regardless of whether you're looking for interstate rentals, renting a car for a road trip, or simply just shopping around - our Price Lab is a great tool.
During the short amount of time that Price Lab has been running, it's already collected more than 3.5 million search records for one-way car rentals in the US and Canada. We've been playing around with Google Data Studio, and the Google Maps API in order to provide a sneak peak into some of the data.
First of all, let's take a look at some of the most expensive routes. We've compiled a quick video (below) that shows how the most expensive routes changed each week during the last few months. Our definition of the most expensive route here is the route whose cheapest price (regardless of vehicle type) was the most expensive that week compared to all other routes. Our database has 76,000 possible route combinations, but here we will just be showing the top few for each week. The thicker the red line, the more expensive the route.
As you can see, there is quite a lot of movement with the expensive routes changing significantly from week to week. We thought that perhaps due to the onset of the COVID-19 pandemic, there might have been some more isolated trends here, particularly in March and April, however this isn't the case. You can see that long distance routes are typically the most expensive. This makes a lot of sense, as the greater the distance of the return trip, the greater the logistics cost to the rental company to return the vehicle. Many of these long distance interstate car rentals are coming in at more than $4,000 for a one-way trip!
You can also see that despite fewer overall locations (according to our database at least) that the prices are quite high north of the border, with Canada dominating many of the most expensive routes.
Let's put away our magnifying glass now and use Google Data Studios to help us analyze some of this data at a higher level.
Here we have two charts, a bubble map, and a tree chart.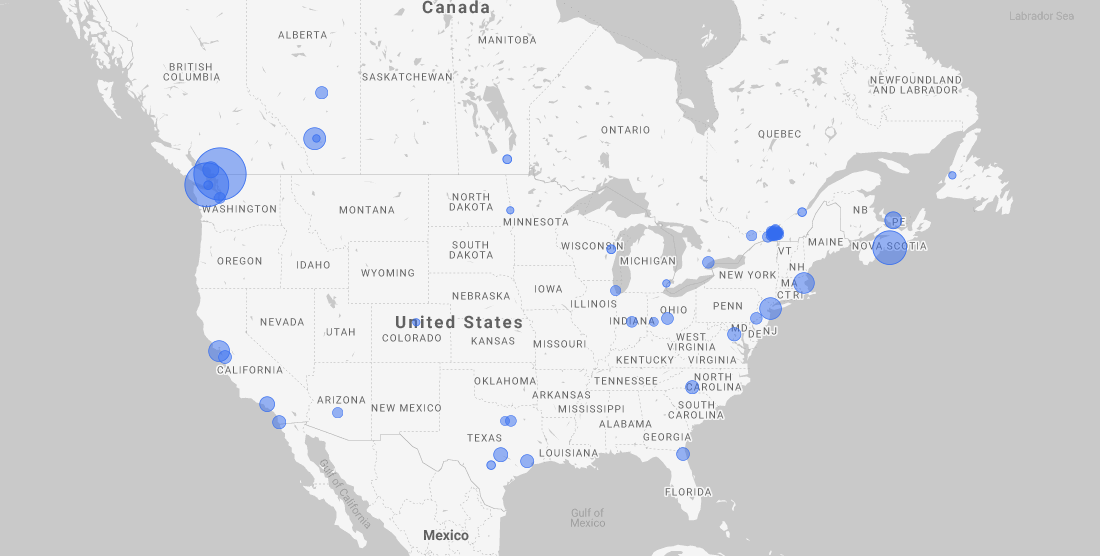 These charts both show the same data, but presented in different ways. The charts both show the number of times a location has been in the top 100 most expensive routes as either the pickup location or the drop-off location.
What's interesting here, is that unlike the route video above, where the top few most expensive routes frequently change, this isn't true of car rental locations in general. That is, over time some locations stand out over others as being more expensive.
What's also interesting here is that while small hubs such as Abbotsford (BC, Canada) and Colwood (BC) stand out as frequenting the most expensive list, many locations are major hubs also as well such as New York, Calgary, Boston, San Francisco etc...
Anyhow, here's a little taste of what we've been working on and some of the data we're using to help us find ways to make intercity travel more affordable and enjoyable. Stay tuned and we'll be back later with some fresh insights into the world of one-way car rentals.